My name is Inna Nasonova Knox. When people ask me what is my favorite color, my answer is "I love them all!" I paint my paintings with a lot of sunshine, with the use of bold and clear hues. My preferences in painting topics are cityscapes, seascapes, and landscapes, where I am accentuating on the local culture of an area. I truly believe that every city and place has its own character and individuality.
I grew up in several Russian cities with over a million populations. Living in Kazan, St. Petersburg, Litvenia Kaunas, Ukraine Krivoy Rog.... I immigrated to USA in 2000, and in 2005 became a US citizen. Currently, I am a dual citizen of Russia and USA. My life experience and art educational background has broadened my visual art approach. Throughout my life I have sold my paintings in different private collections in different countries. My art has been displayed in different Countries and States, including Russia, Ukraine, Litvenia, Aruba, Wisconsin, Florida, and Tennessee.
2014-2017: "A few dozen artists and staff of the Arts & Culture Alliance of Greater Knoxville visited with mayor of Knox CountyTim Burchett and mayor of Knoxville Madeline Rogero this morning. The artists' work is on display in City offices on the sixth floor of the City County Building. Mayor Rogero and met with each artist individually and learned more about their techniques and what inspired them."
4th Annual Farragut Art in the Park 05/09/2014
Gallery Reception and Art Sale (plein air painting art competition at Dogwood Arts Festival) , Pinnacle at Turkey Creek.
First image on left: Darryl Whitehead, Inna Nasonova, Farragut Mayor Ralph McGill, and Marcia Shelly.
Middle image: Inna's top painting "Waiting for new Growth" won Sponsors Choice Award (painted at Fox Den Country Club Golf Course), bottom one is sold (painted Hackney Old Mill)during the event
McGhee Tyson Airport Exhibition 2017
"On way to Cade's Cove",
​SOLD from airport
---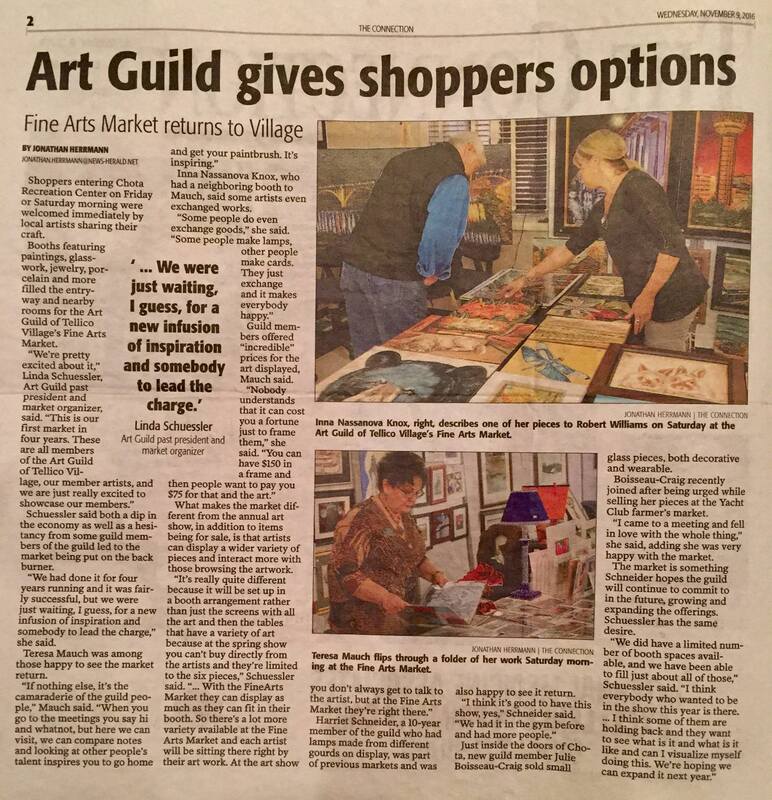 Inna is member of: